Weekly training marathon at the 10th KWU Summer camp in Kamchia (Bulgaria),
which was attended by more than 900 karatekas from 13 countries is complete

All athletes have departed and scattered in their cities and countries, but the memories and positive emotions will last for a long time. Especially those who took part in various contests and competitions, and won medals. Beauty contest, a talent show, a football tournament, international competition in kumite and kata. And the winners are…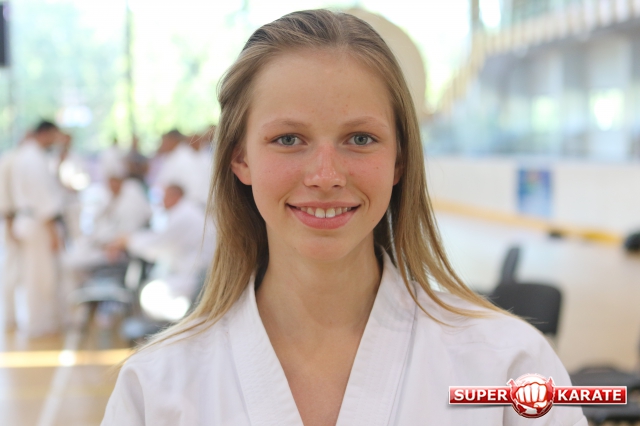 Miss Kamchia 2016
The contest was held in two stages. First team to choose the best representative of the country, and then in the finals.
1. Ekaterina Yushkevich (Belarus)
2. Lyubomira Nikolova (Bulgaria)
3. Ekaterina Katysheva (Russia)
Evening of Talent:
1. Raya Dimova – dance (Samurai / Burgas)
2. Andreyan Dobrev and Plamen Penev – beatbox (Kyokushin / Shumen)
3. Peity Dimitrova – song (Kyokushin / Yambol)
4. Valentin Marinov – rap (Kyokushin / Shumen)
Football Tournament
1. Bulgaria (Asken / Stara Zagora)
2. Russia (KWF)
3. Bulgaria (Samurai / Burgas)
4. Serbia
Results of the KWU Summer camp tournament
Kumite (young men, juniors) and Kata (women)
Kata (women)
1. Mariela Lyubenova (Bulgaria)
2. Valeria Lozanov (Bulgaria)
3. Anastasya Tsebashkina (Russia)
4. Monika Dimitrova (Bulgaria)
KumiteJuniors  -60 kg (2002-2001)
1. Yuri Rusyn (Ukraine)
2. Dilyan Dimitrov (Bulgaria)
3. Ivan Georgiev (Bulgaria)
3. Denis Sabri (Bulgaria)
Juniors + 60 kg (2002-2001)
1. Aleksandar Pushkarev (Russia / Samara)
2. Alex Vylev (Bulgaria)
3. Maxim Sadail (Russia / Samara)
3. Dimitris Parmahidis (Greece)
Absolute category (2000-1999)
1. Lev Domashenko (Russia / Ural)
2. Vladislav Gerasimov (Russia / Samara)
3. Miltiadis Poulakis (Greece)
3. Milan Konstantinovich (Serbia)